Bus Status
WTC SE 101

On Time

WTC SE 102

On Time

WTC SE 103

On Time

WTC 1

On Time

WTC 2

On Time

WTC 3

On Time
On Time

Delayed

Cancelled
Starfall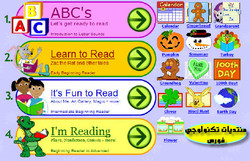 Starfall is where children have FUN learning to read!  Parents can use Starfall to prepare and support students for school.
Click on the link to proceed:  Starfall
Bus Status
WTC SE 101

On Time

WTC SE 102

On Time

WTC SE 103

On Time

WTC 1

On Time

WTC 2

On Time

WTC 3

On Time
On Time

Delayed

Cancelled
Boys & Girls Club Summer Day Camp Information 2018
ECS Pre-Registrations
We are accepting names for Kindergarten for Parkdale Elementary for the 2018-19 school year. We will accept registrations for children who will be turning 5 years of age on or before December 31, 2018.
For more information please contact the school @ 780 352-4594.
PARENT MEETINGS
Watch for up coming events and meetings starting in September!
Bus Status
WTC SE 101

On Time

WTC SE 102

On Time

WTC SE 103

On Time

WTC 1

On Time

WTC 2

On Time

WTC 3

On Time
On Time

Delayed

Cancelled